Football quiz star for Android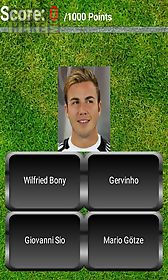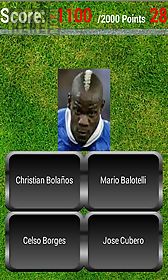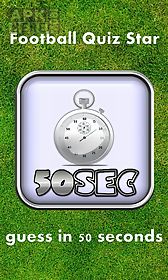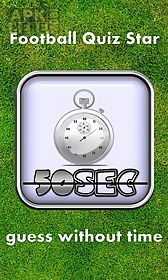 Football quiz star game for android description: Become a quiz star and guess the difficult football quizgame!
Guess 20 football stars in 50 seconds or play the guessing game without time pressure.
You have to each question 4 possible answers.
If you recognize the correct answer then you get 100 points if it was the wrong answer when 100 points will be deducted!
You can get 2000 points if you recognize all 20 football stars in a quizgame.
Check your football knowledge under time pressure and play the football quiz star!

Related Apps to Football quiz star