Flying photos wallpaper lite for Android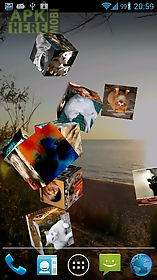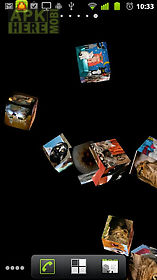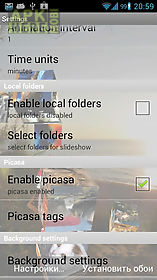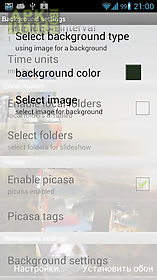 Flying photos wallpaper lite app for android description: Photos flying across your screen cubes with pictures from phone gallery (camera and others) and pictures from picasa web collection.
This live wallpaper is completely free and have small amount of ads.
Have feature to download images from picasa.
Select any tag and it will get images with that tag.
Your can select folders to show on cubes and enable disable local folders or picasa select color of background or background image.
You can set fps lower to save battery or set it higher to see a smoother animation.
If you want same application without advertisements there is a paid version available.
Do not forget to uninstall ads supported version after installing paid.
Permissions: permissions required by ad networksome permissions required to download pictures from internettested on android from - 1 to - 0 - - 2important!!
: It is a live wallpaper so it should be set up by going to menu (touch screen for long time) then select wallpaper then select live wallpapers then find flying photos and select it when touch set wallpaper.

Related Apps to Flying photos wallpaper lite