Floating toucher for Android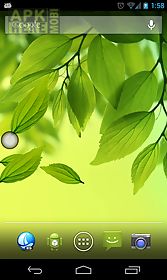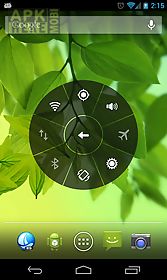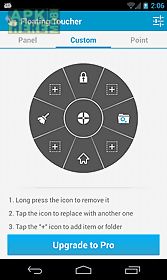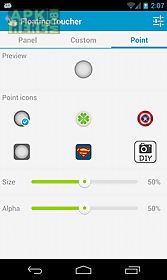 Floating toucher app for android description: Media reviews very well designed and polished app from its concept and functionality to the smooth and logical holo interface.
Xda developers gives you a persistent on screen button (that you can drag around) to tap with a quick access wheel packed with shortcuts utilities apps and more.
Lifehacker the concept behind floating touch is simple: a small customizable floating toggle resides wherever you place it on the screen.
Tapping that toggle launches a dial chock full of useful shortcuts it 39 s sort of like acer 39 s ring but far more customizable.
Quot androidpolicefloating toucher is specially designed for android which is a button floating on your screen over other apps and you can move it anywhere.
Floating toucher contains most commonly used switches of android system and all installed apps you could control your device or open your favor app easily without exiting current app.
Pie style of it control panel is elegant and easy to use.
Support 3 screens to show more icons.
Besides that you can make it unique by: - customizing the panel functions pick your most commonly used switches or favor apps.
- Creating folder for apps or switches.
- Changing the floating button style or diy your own button.
- Changing the panel 39 s color or customize your own color.
- Set the black list to auto hide the point.
- Customize the click action of point.
Features list: - clear memory- back home button (need root)- favor apps- recent apps- battery display- lock screen- system switches screen brightness ring mode bluetooth wi fi gps apn (mobile network) rotation flashlight airplane mode wifi hotspotpremium features: diy point more panels point auto hide create folder panel color custom point action remove adsfaq: why i cannot uninstall floating toucher? The lock screen feature requires activating device administrator so you have to deactivate it in security settings before installing.

Related Apps to Floating toucher