Final defence for Android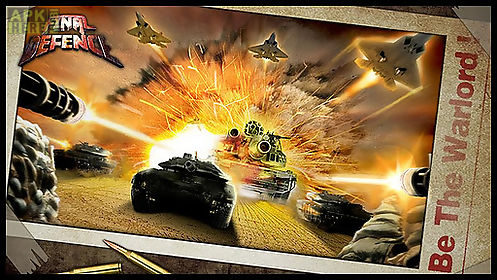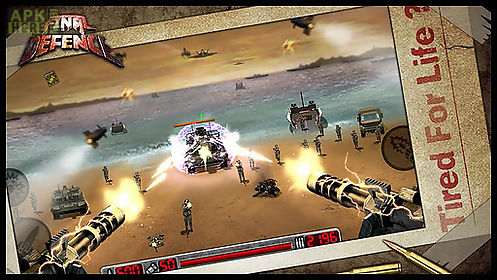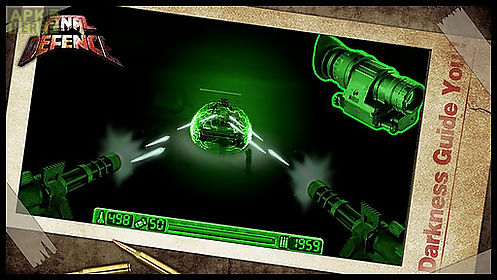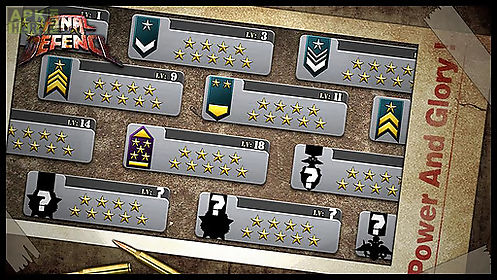 Final defence game for android description: Final defense is the first person shooter games with modern war and world war ii style.
Players act as heavy machine gunner in the game to protect the beach and prevent from the enemy assault from sea landing.
1 use gravity to control gun sight.
2 use green cannon missiles and aviation to attack the enemy.
3 the enemy 39 s ability each has its own characteristics.
4 can be upgraded to strengthen own strengthv- 0.
31 fix crash bug on some devicesv- 0.
41 update operational guide for better user experience2 add direction control option to improve control feeling3 music settiongs allowed and bug fixedv- 0.
51 upgrade the tutorial for new player2 improve the user experience in store3 bug fixv- 0.
71 now you can upgrade your weapons in battle2 you will get more coins in battle3 bug fixv- 0.
81 now you can choose joystick to control.
2 bug fixofficial facebook goodteamstudiotwitter goodteamstudiowe want to make final defence the best shooting game on android and your 5 star reviews keep us inspired and motivated!
Please take a moment to review final defence on the android market if you enjoy the game and we will keep the free updates coming.
Enormous thanks to everyone for their feedback suggestions and support.

Related Apps to Final defence