Fertilog - period tracker for Android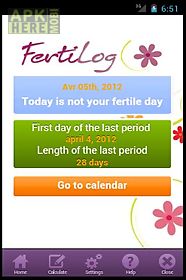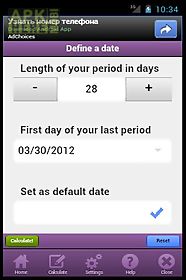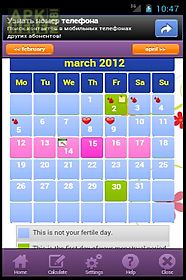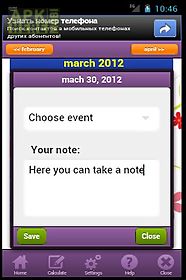 Fertilog - period tracker app for android description: Fertilog is amenstrual cycle fertility tracker applicationfertilog tracks and predicts your menstrual cycle ovulation and fertility using calendarmethod.
Fertilog can be used as a birth control tool or as a simple menstrualcalendar.
By using fertilog you can maximize your chances of getting pregnant or you can avoid pregnancy using natural methods of contraception.
Features of fertilog include: predicting your fertile days in calendar viewtracking events such as: intercourse ovulation and othertaking notes (personal dairy)password protectionsupported languages: english french serbian croatfertilog is designed to be very user friendly.
By entering onlytwo parameters (date of your last period and length of your period) you will beable to visualize your fertility calendar.
It is absolutely free and it shall stay free.
No trial periods no restricted features!
In the near future fertilog shall include more advanced options such as trackingyour body temperature displaying charts and so on...
It is a must have application for every girl!

Related Apps to Fertilog - period tracker