Fashion wardrobe for Android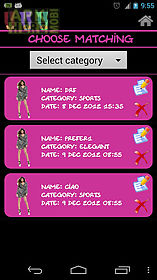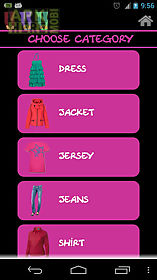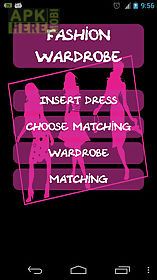 Fashion wardrobe app for android description: Has finally arrived.
The only app that allows you to organize your wardrobe.
It allows you to categorize all the clothes you own simply by making a picture.
Each dress will have the elements: color type brand name category (elegant casual sport and labour).
You can also save your favorite combinations so that you will not be undecided on what to wear.
Navigating through the interface is simple and intuitive.
The filters help you find the clothes you have in the closet.
Keyword: clothes wardrobe shirt trousers jeans brand fashion cool clothing combination elegant work sport casual colors girls women wardrobe shoes accessories skirt earrings bags.

Related Apps to Fashion wardrobe