Farm frenzy inc. for Android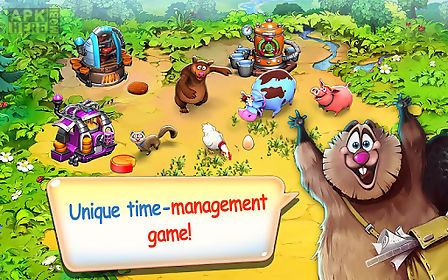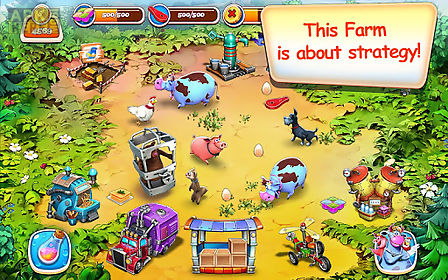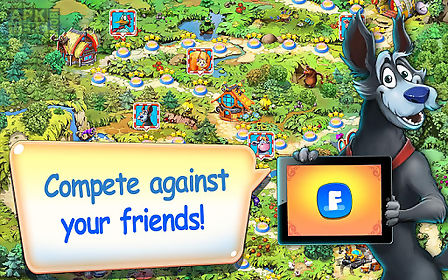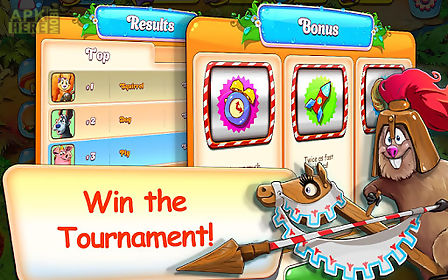 Farm frenzy inc. game for android description: Your favorite game goes to the next level!
Two hundred million players worldwide can 39 t be wrong!
Farm frenzy inc.
Offers an all new adventure with the classic gameplay fans love!
We cast dozens of animals for roles in the game but only the best made the cut!
Once you start playing farm frenzy inc.
You won 39 t be able to stop!
Guaranteed to cheer you up!
Farm frenzy inc.
Is guaranteed to cheer you up!
If you don 39 t laugh while playing the game...
Nah!
That will never happen!
Farm frenzy inc.
Is packed with the best jokes and the jolliest adventures!
Harvest a bumper crop of adventures!
Hundreds of thrilling levels and thousands of challenging tasks await players!
Collect products create new goods trade merchandise and build factories and vehicles to keep your farm running.
Oh and don 39 t forget to save the world!
Ask dogs cats squirrels and butterflies for help but beware of bears and ferrets!
Our monthly updates will keep you on your toes!
Deep in the captivating world of farm frenzy!
Help your animals to restore your farm and develop your homestead!
Fill the local shops with the best natural products and don 39 t let the evil chemical corporations take over the world!
Oh and remember to play the mini games complete the collections and solve all of the puzzles designed by the legendary professor!
Find new friends and compete against other farmers!
More friends mean more opportunities!
You 39 ll easily find new friends not only in the game but also on our fancy facebook page at farmfrenzyincbest of all it 39 s 100 free!
Just click install and follow the instructions.
It 39 s that easy!

Related Apps to Farm frenzy inc.