Familywall for sprint for Android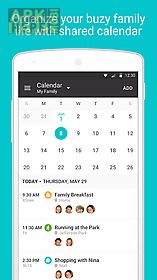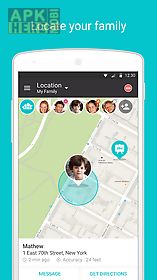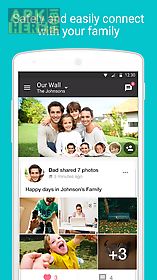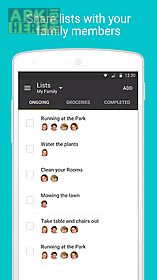 Familywall for sprint app for android description: Familywall for sprint is a private space where you can organize locate share and communicate with those that matter most.
We believe in simplicity and we think that your private life must stay private.
We also realized that sometimes it s important for you to know where your loved ones are and just be simply reassured.
Real time location: you can now see in real time where your family and friends are on a private map just in a tap.
Places alerts: set up automatic alerts when your loved ones reach or leave favorite safe spots.
Sos button: (just in case) tap on the sos alert button and send an alert with your location to your circle members.
Featurescalendar listsorganize your family life with a shared calendar lists contacts with an easy daily and weekly planning tracker.
Add an appointment to the calendar and every member of your wall will be able to see it and keep up with the schedule.
You can also share lists and tasks so that those on your wall can coordinate and work together efficiently.
Family locatormembers can look at the location the different members based on the last location information sent by each member.
Real time conversationsend messages pictures video audio privately to one or several members of your wall.
Photo video albumskeep your best memories in an album that you can easily share with relatives and friends.
Browse photos in your gallery or see new photos posted by other members of your wall.
Activity wallwith familywall for sprint you can browse the activity of those on your wall.
Members can post comment and like photos videos events notes tasks and lists.
Note: if you experience any problems with your familywall for sprint app please don 39 t hesitate to contact us at support.

Related Apps to Familywall for sprint