Fake the call lite for Android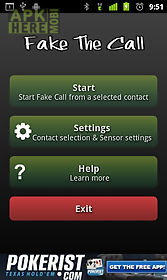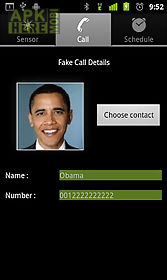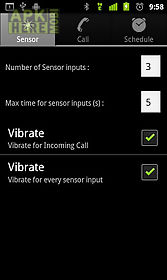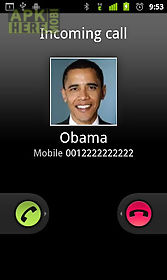 Fake the call lite app for android description: fake an incoming call using your phones proximity sensor.
Quot are you caught in awkward and boring meetings? Are you pulled into unnecessary gossips and discussions? You desperately want to get of these and use your time more preciously.
Get out of these situations by faking a call.
Use this app to fake a call.
Quot just move your finger across your phones proximity sensor to trigger the fake incoming call.
Quot features: - you can trigger a fake call using your phones proximity sensor.
- Home screen widget to activate fake call with out opening the app.
- You can choose your fake caller from your contacts.
- App can be moved to sd card (if moved widget can not be used sorry this is a limitation in android os)go ahead and download.
Note: - if you are using any advanced task killer please add this app to the ignore list.
- Please read the help content to configure the application settings.
- The incoming call uses your phones default ring tone and media volume.
- Sorry if your contact picture is from facebook it can not be displayed.
- During the incoming fake call avoid pressing the home key the incoming call ringtone may continue.
- No support to ics yet sorry..
Tested on: - google nexus one- htc desire s- samsung galaxy s- sony ericsson xperia your feedback is valuable it will help us in a long way to improve and serve you better.
Please be so kind to send your feedback to andcoders thank you.

Related Apps to Fake the call lite