Eye exercises - eye care plus for Android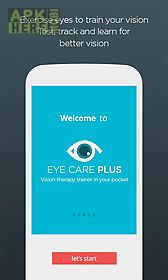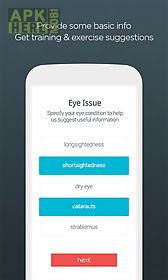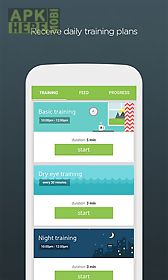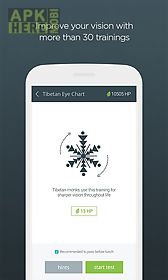 Eye exercises - eye care plus app for android description: Personalized eye exercises presented as everyday vision therapy training plans designed to improve eyesight and prevent eye problems.
The free eye tests will help to detect vision problems and track eyesight improvement.
Provided information about eye health and eye conditions allows eye care plus to come up with the best combination of eye exercises.
Bull use 12 eye tests to check your vision improve eye conditions and eliminate vision problems with 40+ eye exercises learn about eye health and ask a doctor when in doubtvision therapyeye care plus vision therapy is based on daily eye training plans and eye exercises that will help to preserve and improve your vision.
How does the vision therapy work? Ophthalmologiests recommend three sets of eye exercises from the following categories: warm up relaxation mind brain eye muscles and focus exercisesdownload eye care plus app and start caring for your vision today!

Related Apps to Eye exercises - eye care plus