Exercise challenges for Android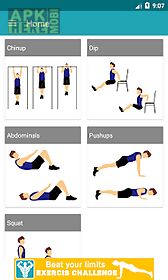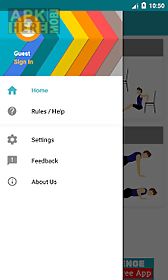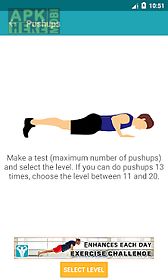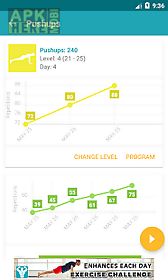 Exercise challenges app for android description: the most popular challenges compilation to gives you the best results in one app and for free.
This app helps you to get and stay in shape with dynamic programs that continually adjust to your progress goals and capabilities just like a personal trainer.
Whether you re home outside or cant make it to the gym we ensure you get a great workout anytime anywhere.
Upgrade to premium and access an entire year of exclusive customized programs to help you get lean and toned lose weight bulk up or gain strength without ads in the app.
Features: pushups chinup dip abs and squat challenges.
Big space to count repetitions.
Warm up workout with sound and text to speech.
Graphs and statistics stored in the cloud.
You can recover your progress.
Free and automatic control over challenges (repeat days change level).
Help and rules.
Always focus on proper form when doing your reps engage your entire body to tone your core too.

Related Apps to Exercise challenges