Eve droid beta for Android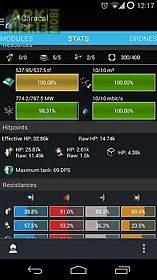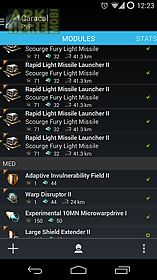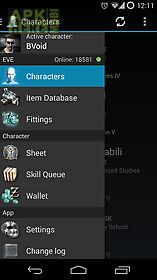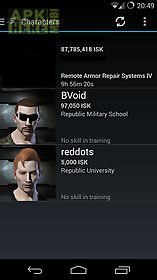 Eve droid beta app for android description: Eve droid is a character monitoring and ship fitting tool for eve online.
The goal is to make the best eve online tool for android.
The focus thus far has been on the ship fitter that has now reached a stable state.
Look at the road map below.
I would really like your feedback.
What do you want to see in an eve tool for android? Do you have some ideas? Suggestions? All help and feedback is more than welcome.
Please email any suggestions to evedroidandroid bvoid ingame or evedroid at twitter.
Donations are made with in app purchases inside the app.
Choose donate in the drawer menu.
Current features: database: oceanus ship fitter character monitoring (wallet skill queue skills) read eve mails browse the eve online item database view the time it takes to train for skills and items export ship fits to eft and eve online xml import fitsroad map for future releases: version - 0.
0 skill queue plannerversion - - 0 widgetversion - - 0 search in databaseversion - - 0 synchronize fits between devicesversion - - 0 change skills related to fitversion - - 0 kill mails eve news and head linesversion - - 0 price information on items and fits more information shown from the eve api such as assets market orders research corp assets etc.
Version - - 0 tablet optimized layouts manufacturing and blueprint information production (profit) calculatorversion 2+ online service to back up and share fits with friends download fits from external sources the online service might be a paid service meaning you will make an in app purchase to get accessthis software is in beta stage.
That means that you should expect a few crashes and some missing functionality.

Related Apps to Eve droid beta