Escape alice house for Android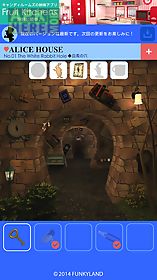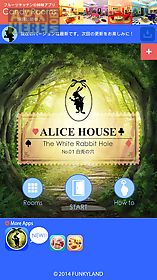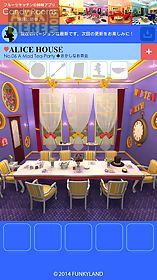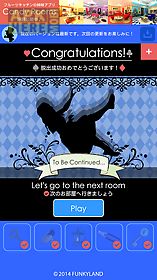 Escape alice house game for android description: Let 39 s find 5 alice characters!
The popular funkyland game of escaping rooms themed like alice 39 s adventures in wonderland by finding characters is now available as an app!
Solve the mysteries in the room to escape.
It is a bit more difficult than candy rooms and fruit kitchens the sister games.
Try the wondrous world of alice.
How to play: just tap tap the + button in the upper right hand corner to display the settings screen.
Game features: beautiful graphics!
The room to enjoy a fantasy of alice!
A little bit difficult game!
Perfect game length to enjoy an escape game lightly!
The save function: cleared rooms will be saved in the list so you can play them anytime.
In the case that cleared rooms have not been saved in the list please check your device settings as there may not be enough storage space.
The list of rooms: no.
01 the white rabbit holeno.
02 the pool of tearsno.
03 house of white rabbitno.
04 mushroom and blue caterpillarno.
05 house of the duchessno.
06 a mad tea partyno.
07 the queen 39 s croquet groundno.
08 mock turtle and gryphonno.
09 alice 39 s evidenceno.
10 where is alice?
Related Apps to Escape alice house