Emit free for Android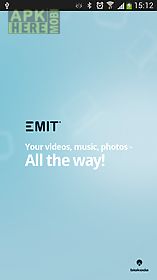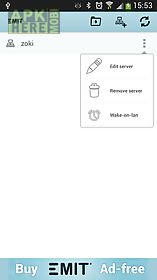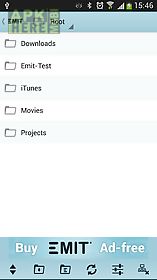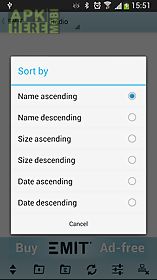 Emit free app for android description: Your videos music photos...
All the way!
Emit allows you to stream videos music and photos from pc mac linux directly to an android device from your local wi fi remote wi fi and 3g!
Features: live encoding and streaming directly to your device.
No need to wait for your video to encode entirely.
Image gallery allows you to stream photos from your computer to your device stream music (mp3) from your computer to your device accessible from 3g or external wifi.
Srt subtitles mkv subtitles switching between audio tracks in movie recognizes dvd folders and displays by title pre encoding videos and download them to the device for offline viewing.
Download music from itunes.
Songs will be saved to: sd card emit music artist album song.
Mp3 emit free is an ad supported version of emit.
Or go to https: .
Please note: some antivirus internet security programs can wrongly detect server application as a security threat.
Please add emit desktop as a trusted application in such programs.
This behavior was reported in some versions of kaspersky internet security and bitdefender.

Related Apps to Emit free