Emf evp entity detector plus for Android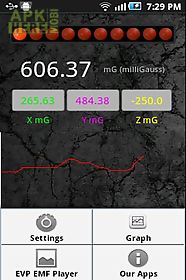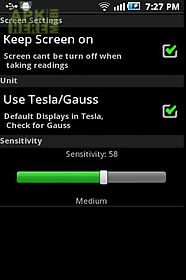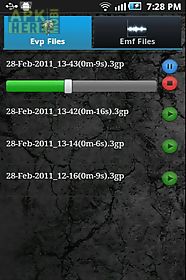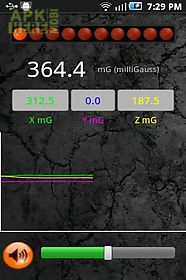 Emf evp entity detector plus app for android description: Search for the ghosts record the proof!
Please note that this is an ad supported free version.
The app uses built in sensors in android phone to detect ghosts.
Features- real time emf evp(emf is magnetic reading.
Evp is the electronic noise caused due to ghosts)- graphs.
Two modes.
Simple detailed.
- Records everything emf evp graph.
- Store backup all records.
- Beep sound for proper navigation.
Sound intensifies as distance between you ghosts reduces.
- Led type display for proper notification- readings in both tesla gauss- sensitivity can be customized as your requirement- customized audio player to listen to evp10.
Customized video player to play emf readings along with graph.

Related Apps to Emf evp entity detector plus