Easy ram booster for Android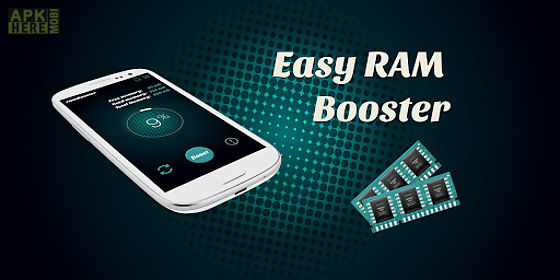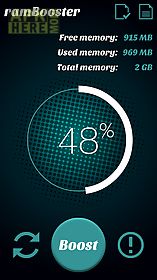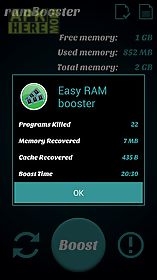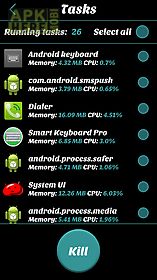 Easy ram booster app for android description: Easy ram booster is a powerful memory cleaning app designed for android devices which will make your device work faster.
The application uses a sophisticated technology to optimize the performance of your device.
It automatically kills low priority tasks every 2 hours.
For maximum results you should do a manual boost once a day.
Features: auto auto boost allows easy ram booster to run in the background and automatically reclaims memory for your device at interval.
Notices you receive notifications ones your phone runs out of memory.
Running programs lets you decide which programs you want to kill.
Boost logif you like our ram booster please reward us with a 5 star rating and click the +1 button thus supporting the future development of this app.
Disclaimer: this app in no way can damage your phone!
This app may not work on some devices!

Related Apps to Easy ram booster