Earn cash for Android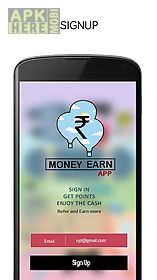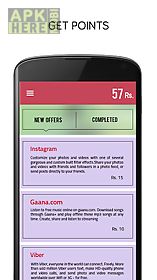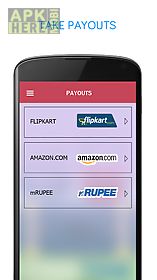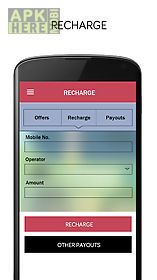 Earn cash app for android description: Earn cash is the best app to earn cash.
Refer a friend and get 5 instantly.
Getting free cash is an easy job now.
You work so hard to earn cash but imagine an app which makes earning cash easier.
Earn cash provides you opportunities to earn free cash for getting you mobile recharges.
It offers a wide variety of simple and fast ways to earn cash and exchange it for using it to recharge your mobile.
You can earn cash upto rs 500 daily with this app.
You can use this exciting app to share the extra earned cash with your friends and family to get their mobile recharged for free.
Earn cash app is the best app which has made the task easier for earning cash from your mobile sitting right back at home.
You can also win cool and exciting gift packs from the top e commerce brands like amazon and flipkart using this app for referring and sharing this app with your friends.
This app is very user friendly!!
What is earn cash? Earn cash is the most simple and smartest way to make money from your mobile.
We pay cash every time you or your friend install an app.
The more you refer the appsthe more cash you earn.
We ll also give you opportunities to win exciting rewards from top e commerce brands like amazon and flipkart.
How much can i earn cash? Just spend a few minutes for completing some easy tasks and earn cash upto rs 500 daily.
The more you use the more you earn.
How to earn cash instantly? Download the app browse daily inside the app to see tasks.
Complete them and earn money and free recharges.
Share and refer to earn more.
Retention of apps gives you more recharges how does it work? - Install earn cash app on your android.
- Fulfill some easy tasks and earn cash instantly.
- Use the earned cash for getting your mobile recharge.
- Refer this app to your friends and earn cash instantly.
Always try to finish the tasks to claim new offers.
However there are so many cash earning offers that you will enjoy finishing them in your free time.

Related Apps to Earn cash