Eagle hunting for Android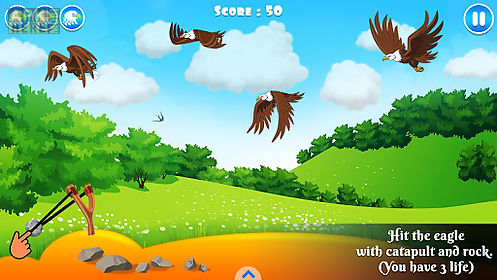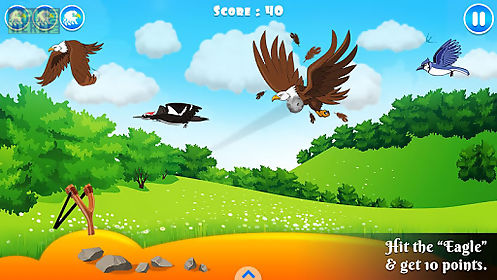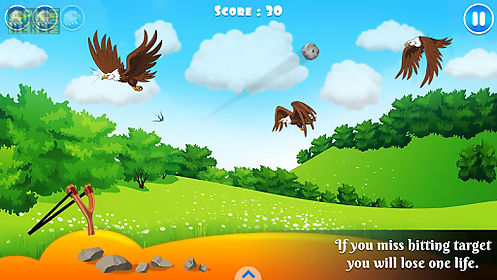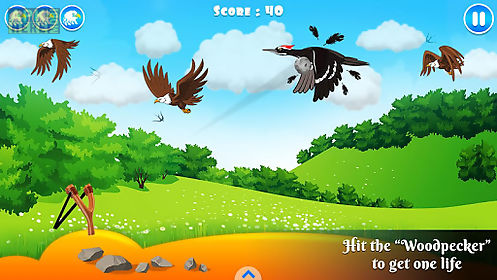 Eagle hunting game for android description: Want to have some fun hunting eagles? Then better give it a try with the eagle hunting game app.
Eagle hunting is an exciting game for hunting game lovers with some stunning graphics.
Refresh your childhood memories of using a catapult and have some unlimited fun by hunting wild eagles in a forest environment.
Play this game to have a real bird hunting experience.
Compete against your highest score by knocking down as many wild eagles as possible.
Shoot the angry birds to hunt them down and have a good hunting experience.
Develop your slingshot skills by playing this bird hunting game.
Instructions for eagle hunting- start off with the eagle hunting game by shooting an eagle with the catapult.
- You can adjust the position of the slingshot to the left and right of the screen.
- You will be given three lives.
If you fail to hit an eagle once then you lose a life.
- Hit the woodpecker to gain a life.
- If you hit the blue jay you will lose a life.
Download this bird hunting game for free to shoot as many flying birds as possible and to have some unlimited entertainment.

Related Apps to Eagle hunting