E-books reader app for Android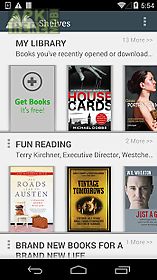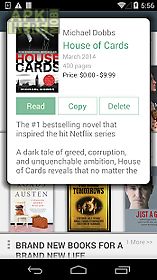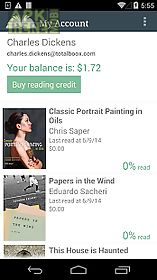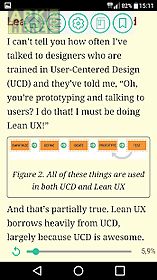 E-books reader app app for android description: library patron? Download total boox for libraries https: play.
Store apps details? Id com.
Totalboox total boox (pronounced: total books) offers a better way to read download popular ebooks to your android tablet and pay as you go.
Read ten pages? Pay for ten pages!
Now how fair is that? The application is free and we ll give you free reading credit to start you off.
Browse our website and choose a book or two or twenty.
(Don t pay anything yet.
) They ll all be downloaded in full to your android tablet.
Start reading.
(Still haven t paid anything.
) As you read your balance goes down in proportion to the pages you ve read and you own these pages.
Sign up now and enjoy our introductory gift of free reading credit.
Enjoy!

Related Apps to E-books reader app