Duas for daily life for Android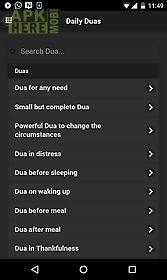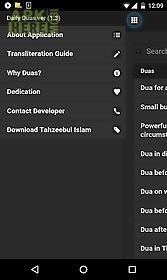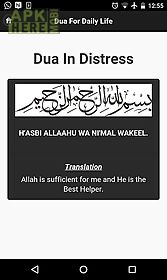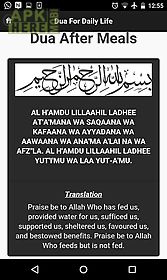 Duas for daily life app for android description: This application is a compilation of book fortress of the momin.
Duas of this book is brought together in this application.
It covers everyday situations and basic human necessities and also include special problem and maladies faced by human and provides relief in the simplest way at the same time keeping within the limits of religious law.
In future we will be coming up with more dua 39 s for other situation and problems faced by human and are also trying our best to get the dua 39 s in arabic font.
Till then keep sharing the application and let others know about it and do leave us a feedback for the best update in future.

Related Apps to Duas for daily life