Dream princess dress up for Android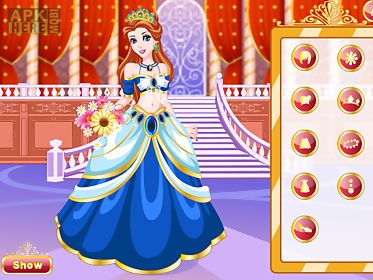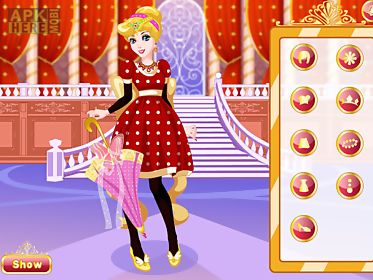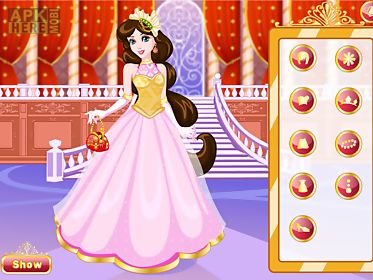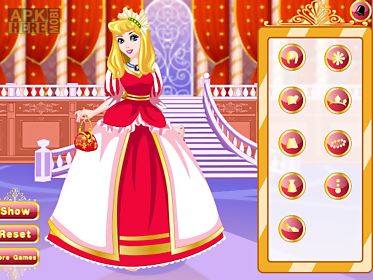 Dream princess dress up game for android description: With this dream princess dress up game you can definitely feel like royalty while dressing up your princess ready for her next ball.
This princess dress up game gives you a chance to dress a princess for her royal day out.
This game is fun and easy to use for everyone to enjoy.
How this game works is there are 9 icons in a large rectangle box at the right hand size of the screen.
Each icon represents a certain part of your princess s outfit which you can change.
These include hair flowers top outfit crown skirt necklace dress earrings and shoes.
These girl games give you a chance to mix and match different outfits and create your own unique style.
When playing all you have to do is simply click your mouse on one of the icons multiple times to scroll through the different variations of outfits and decorations.
Once you are satisfied with your choice you can then click on the next icons in order to complete your princess in a beautiful and creative way.
Once you have finished your dress up princess game outfit you can then click on the show button at the bottom left hand side of the screen.
This will show your princess out on the ballroom floor in her beautiful outfit that you have created.
To replay the game over again simply click the replay button at the right hand side of the screen and start over.
You can also save your princess by clicking the save button at the right side of the screen and even print her out by clicking the print button at the right hand side of the screen.
This clothes dress a girl game is perfect for anyone who loves to mix and match outfits and who loves being a princess each and every day.

Related Apps to Dream princess dress up