Dog birth animal games for Android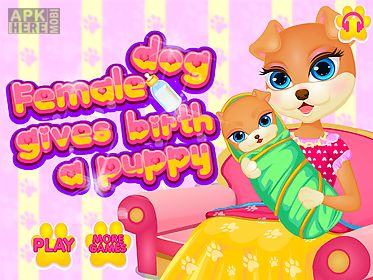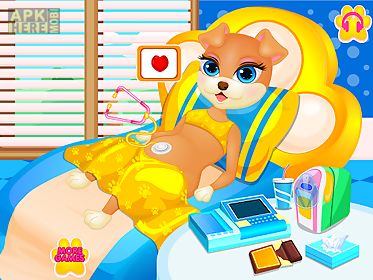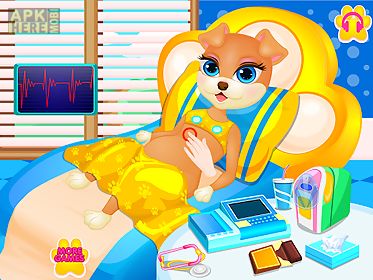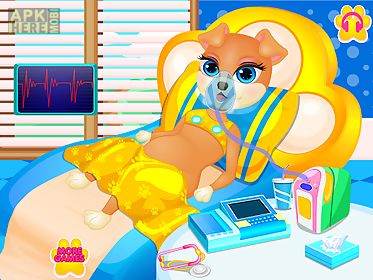 Dog birth animal games game for android description: Hi we all love animals because they are very playful and loving.
Animals are what make us better and they are next to us every time when do not feel well.
Unless you have a pet surely you want to have someone waiting for you when you return daily to school and today we 39 ll provide the opportunity to meet a lucky kid.
The child is called mike and he has onedog.
His dog is a female and she is waiting a puppy.
In this kids game you have the opportunity to help mike the boy needs the help of a child very resourceful.
Do you want to help his dog to give birth to a cute puppy? If you want to play the role of a doctor then you will enjoy this game very much.
Please pay attention to all the details of this game for girls with animals.
Good luck!
First you need to consult the dog check heartbeat check the temperature and then have to do an ultrasound to see if the puppy is healthy the dog is very scared and please be very careful in how you will consult prepare the dog to give birth first you 39 ll have to do local anesthesia to have no pain you have to give her an oxygen mask the puppy was born you must now checks if it is healthy measure it and see his weight cut nails comb the fur apply a special perfume for dogs provides puppy milk because she is very hungry the puppy is very healthy and is very nice mike is very happy that now has two friends thank you for your help you are the best friend of ours and therefore please come back daily to help us through this game with animals for children.
Have fun!

Related Apps to Dog birth animal games