Dirty kids makeover for Android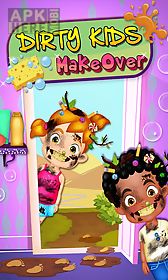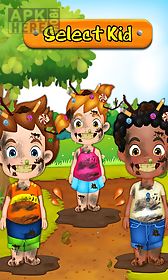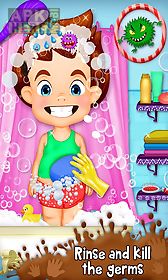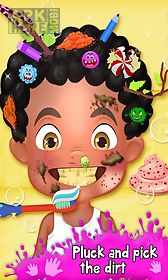 Dirty kids makeover game for android description: Ry dirt kids makeover games all the dirt cleaning washing in machine dressing makeover spa saloon at one place and get yourself clean ready to become dirty again.
Omg there is a lot of dirt and mud all over them their hairs clothes body become so dirty so thats the time to start their makeover and get them clean and ready so they can become dirty again.
The fun story in games start from where you remove your clothes and wash your dirty clothes in machine.
Ops your teeth are so bad lets wash them out and make them white again.
Now time to play with your hairs and make them clean smooth and silky again so lets wash them with the shampoo.
Want to take bath too ? Lets do it put soap all over your body and wash it out with shower.
You feel your skin seems to be dry put some scrub on it and we can make it smooth and fair again.
So are you ready for spa saloon beauty fun? Dirty kids makeover allows you to play dirt fun complete free and get cleaned up and dress up.

Related Apps to Dirty kids makeover