Decision roulette for Android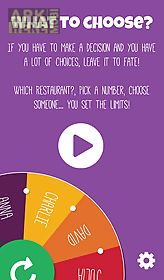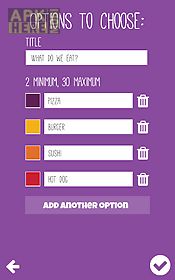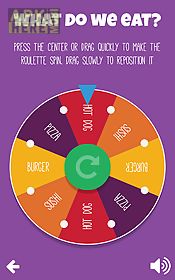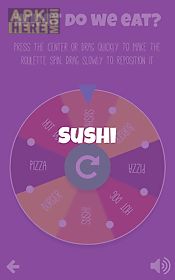 Decision roulette app for android description: You have to make a decision and don 39 t know what to choose? Sometimes it is better to leave it all to fate!
The decision roulette helps you to choose among the various options available.
You can write from 2 to 30 options and they are kept for the next spin even if you close the application.
Moreover you can save up to 12 different roulettes and use them whenever you want.
It is easy to use and you can find it useful to choose where to eat which friend to annoy in a board game or to create your own awesome challenges with your friends.
Just type your options and spin the wheel.
Good luck!

Related Apps to Decision roulette