Deal drop for Android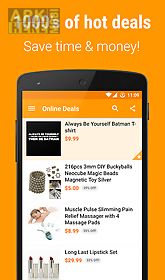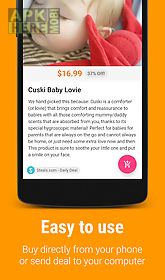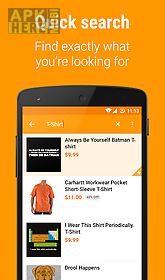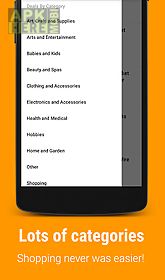 Deal drop app for android description: Deal drop is like wandering through a store but you don 39 t have to go to the stores.
If you 39 re on the lookout for a tv something for the kitchen keepsake for the holidays or maybe some nice jewelry.
You don 39 t know exactly what you want but you know you want something.
There are a bunch of different stores.
Some you 39 ll have heard of and some you won 39 t.
Walmart ebay yugster groupon livingsocial etc...
But you shouldn 39 t worry i have made sure all the stores will treat you well.
If they don 39 t let me know and i 39 ll take care of you (darren dealdrop.
Io).
Browse and find something you where thinking of getting for yourself or maybe as a gift.
Here are some of the ways deal drop helps you.
You don 39 t need to go to a bunch of websites.
So that saves you some time.
There are a lot of discounts.
You can hide the kind of things you 39 re not interested in.
You can choose to get notifications about things you are very interested in.
Maybe a friend will like something you see.
It 39 s super easy to share it with them.
Have a question need help something else? I always answer emails darren dealdrop.
Ing an ad blocker? An ad blocker may prevent you from tapping through to the deals in deal drop.
There 39 s nothing funny going on you 39 re not going to see an ad you 39 ll be taken right to the site to buy.
Deal drop earns it 39 s keep by using affiliate links so that it can earn a small percentage from what you buy.
This keeps deal drop free for you.
Affiliate cookieswhen you tap on a deal 39 s buy button you will be taken to the deal via an affiliate link with an affiliate cookie.

Related Apps to Deal drop