Dash up! for Android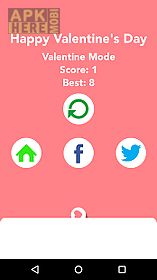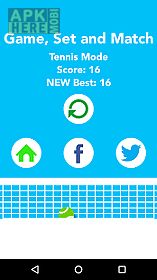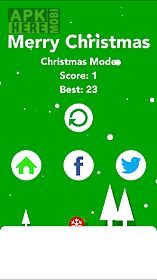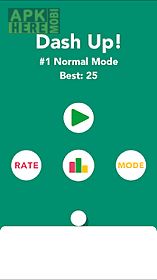 Dash up! game for android description: how high can you dash? Dash the ball as high as you can to beat your friends score!
Be careful of those blocks and dont let it close on you.
They are dangerous!
Dont be deceived by its simple look..
Its difficult and addictive!!
Once you start you cant stop!
Tap on mode button to switch between following game modes: - normal mode- stealth mode: dash with a stealth ball.
Can you see the ball ? - Dark mode: dash in the dark!!
- Christmas mode: dashing through the snow- tennis mode: spin spin and spin the ball- valentine mode: love is in the air.

Related Apps to Dash up!