Dark of the demons for Android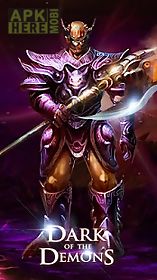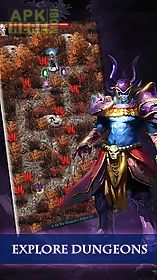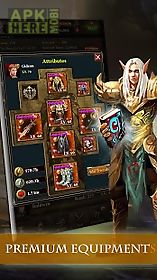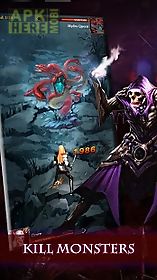 Dark of the demons game for android description: would you ever imagine to explore the battle world of demons? Join dark of the demons a very competitive game fulfilled with breathtaking vast series opening a new era for rpg history.
Dark of the demons is a fascinating game which integrates classic rpg strategy and adventure elements.
The game brings you back to the dark reign of the demons.
The demon lord sealed for centuries has been summoned by some mysterious power.
Driven by the fire of revenge and ambition to control the world he has brought the world under his reign.
With mission in heart and sword in hand you are to save the world!
Free items value for 300 given to all newbies!
Best chance to level up!
Features free to play online rpg (role playing game) a classic fantastic world with lots of characters : human demon elf dwar undead monsters dungeons treasure and more.
Craft legendary weapons to rise above the competition breathtaking graphic and competitive pvp battle with skill combos are fulfilled.
Customized system to care for your valuable time is an option and overwhelming battle excitement with worldwide gamers are yours.

Related Apps to Dark of the demons