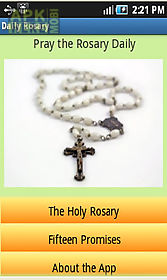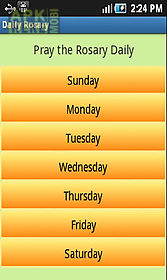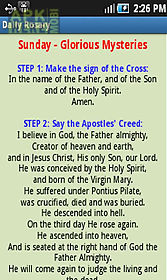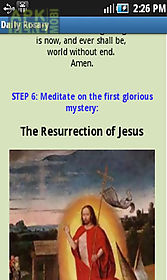 Daily rosary app for android description: Get step by step instructions on how to pray the holy rosary.
No need to be confused with what mysteries are prayed on each day simply click on the day (sunday monday...
) And follow the instructions in praying the rosary for that day.
Mysteries have images to help you meditate more easily on them.
Also included in the app are the fifteen promises of our lady to those who pray the holy rosary.

Related Apps to Daily rosary