Daily accounting for Android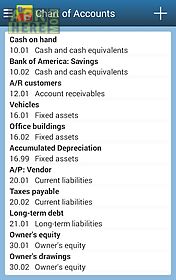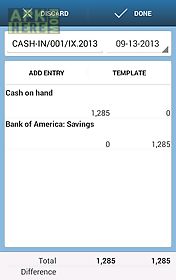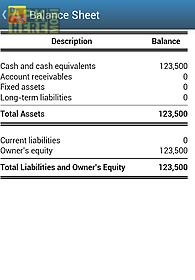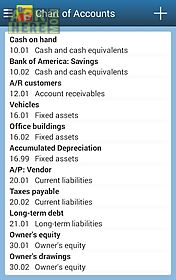 Daily accounting app for android description: please note that you may need to understand a little accounting theory to use this application.
If you don 39 t it 39 s better to use this application: goo.
Gl 5zvmq6 (income and expense insight a very simple application to track your income and expense).
Daily accounting is a free double entry accounting application.
It was designed to be simple small easy to use and useful.
Reports currently supported are income statement balance sheet and general ledger.
Export reports to pdf (files is stored at external storage: daily accounting reports directory).
It is suitable for small business and people studying accounting.
If you encounter bugs or error please report it to me so that it can be fixed immediately.
Permission: internet: required to display ads and send analytics data only.
Application data is stored locally in an sqlite database file.
Read write external storage: required to save backup files to external storage locationreceive boot completed: required to start automatic backup process.

Related Apps to Daily accounting