Cwr mobile crm 5.1 for Android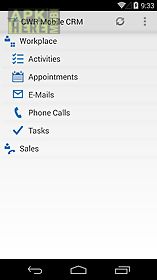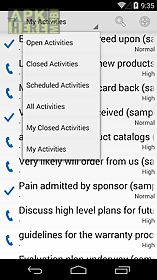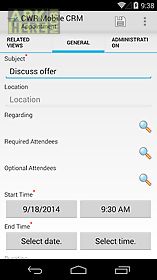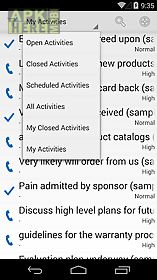 Cwr mobile crm 5.1 app for android description: Extend microsoft dynamics crm 2011 and 2013 to your android smartphone and tablet with the best in class mobility solution from cwr mobility and gain the power of close.
Cwr mobile crm makes field sales service and marketing professionals more efficient and effective.
It puts your teams closer to customers and keeps them there.
With powerful features for users unique benefits for it and unparalleled value for management it s the only mobile solution that truly meets the needs of today s agile customer centric company.
Productivity for mobile professionals...
Every time everywhere.
With the power of microsoft dynamics in the palms of their hands your mobile professionals can be productive on their own devices and on their own terms regardless of network connectivity works the way users want it to work like android.
Delivers the familiar look and feel of dynamics crm as a native user experience on every device rapidly deployed easily managed adaptive and cost effective.
Seamlessly integrates a mobile crm infrastructure into your on premise dynamics crm installationnote: download this client software to your android smartphone or tablet now and use it with sample data to evaluate the user experience and functionality provided by cwr mobile crm.
Production use or the complete system requires a server component request a free 30 day trial at our website.

Related Apps to Cwr mobile crm 5.1