Cube of duty: battlefield for Android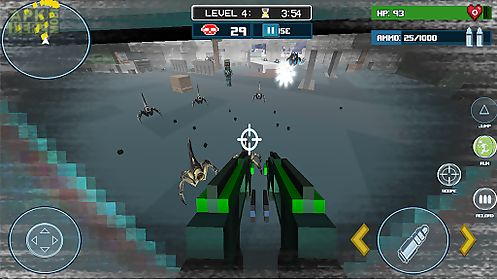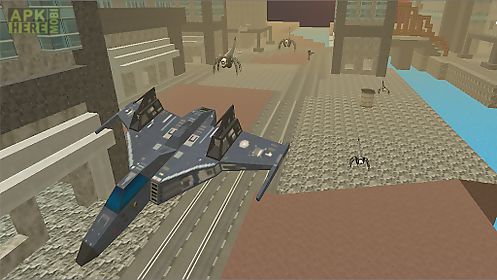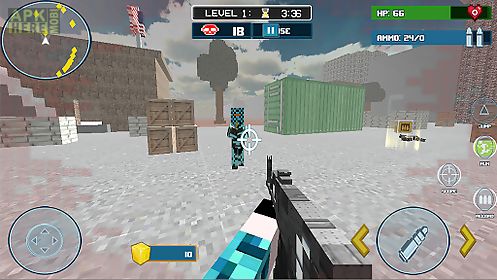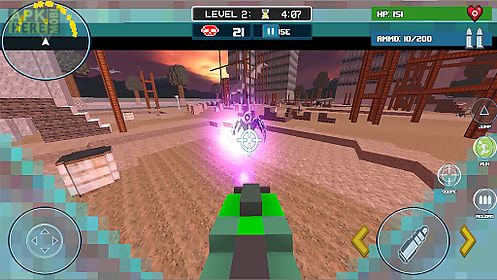 Cube of duty: battlefield game for android description: Immerse yourself in a heart pounding saga of revenge and war.
Time is not your friend as you battle against mighty warriors in your quest to destroy the enemy who so cruelly used you against your own countrymen.
Story top secret projects have been stolen by a group of terrorist who threaten all of mankind.
You are an elite operative armed with knowledge talent and devastating firepower.
While trying to save civilization you were caught by the terrorists and used for their horrifying experiments.
Losing your free will you destroyed your own commanders friends and brave soldiers only trying to do what was right.
Freed from their control you are angry and with their experiments you have the superior strength speed and skill to get revenge!
Avenge your friends save the world and destroy the terrorists for good!
Game play arm yourself with speed lightning fast reflexes and the most sophisticated modern day weapons as you navigate desolate landscapes rife with bloodthirsty foes.
This 3d pixilated mega world will be your biggest challenge yet.
Pitting you against the clock you will move quickly for a bonus more than worthy of your blood and sweat.
To assist you in this treacherous journey the game will offer you a power up when you agree to watch the video ad at the beginning of the game.
This boost will help but it will take the courage of a true hero to succeed in this journey and emerge triumphant.
Collect blocky weapons and perks watch additional video clips to earn ammunition jump crouch run aim and shoot your way through every terrifying level until you are the lone one standing!
Features: use power ups to defeat the soldiers and shady paramilitary groups trying to stop you!
Permanent weapon bonus to help you through six huge levels!
Game timers to earn permanent weapons like pistols shotguns smgs assault rifles and sniper rifles!
Intuitive user interface loading screen game tips to survive the onslaught long enough to enact revenge!

Related Apps to Cube of duty: battlefield