Crime city (action rpg) for Android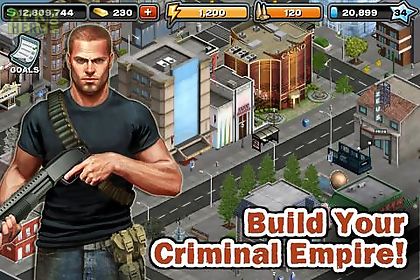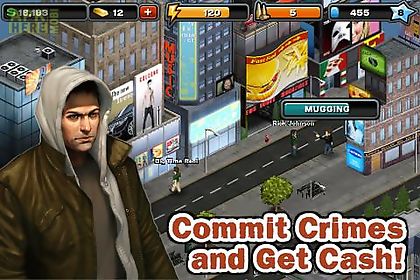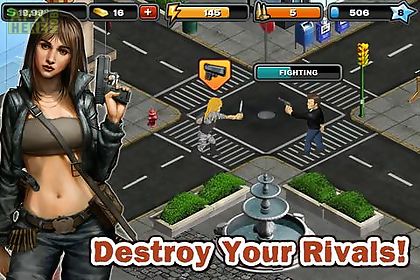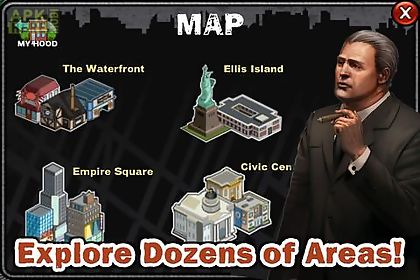 Crime city (action rpg) game for android description: Want to build a criminal empire and crush your rivals? Get ready to show everyone who s boss by fighting online rivals buying weapons and ruling the streets in this action packed adventure rpg!
Free to play action mmorpgjoin the mafia and complete job after job no matter how odd or underhanded: shake down and fight your neighbors steal valuable loot whack the competition or start a mob turf war.
Build a criminal empirerecruit your friends to join an unbeatable syndicate and fight for territory in empire city.
Become a mafia kingpin ruling the streets and shooting your way to the top.
Real time battlesbeat down other players in live real time fights.
Go head to head versus players from all around the world and become an urban gangster.
Epic weekly eventsfight your competition in epic weekly tournaments and defeat epic bosses for valuable rewards.
An epic social rpg experiencelead your mob in urban warfare in a deep social experience and chat live with players from all over the globe.
An arsenal of weaponschoose from a hundreds of weapons including machine guns rpgs sniper rifles and shotguns.
A huge garage of vehiclescollect cars ranging from city buses to european supercars to rule the streets of empire city and smoke the competition.
Visit our forums at forums.
Visit our homepage at product.
Like us on facebook: crimecitycheck out our videos and game trailers on greegamesnote: this is an online only game.
You must be connected to the internet to play.

Related Apps to Crime city (action rpg)