Cptm oficial for Android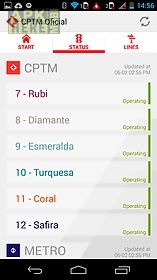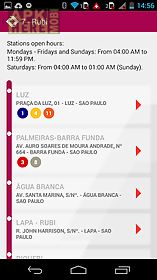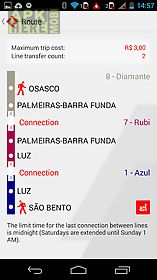 Cptm oficial app for android description: The cptm oficial app provides a fast channel to assist during your journey in cptm trains and delivers additional information about the company and it s services.
This app is an initiative of companhia paulista trens metropolitanos cptm.
Features: direct cptmfollow real time operational status of each line.
Routessimulate the fastest rout between stations and save time network mapaccess the full metropolitan transportation map with all cptm lines and connections.
Lines and stationsview information about cptm lines and stations such as operation hours address and area map.
Cultural events schedulestay tuned in major cultural events happening at cptm.
Improvement worksfollow construction and improvement works notifications.
Multilingual supportset up the app for portuguese english and spanish at any time.

Related Apps to Cptm oficial