Cover camera for fb for Android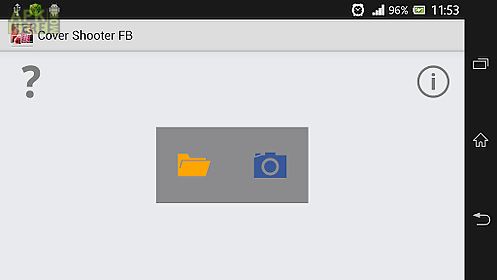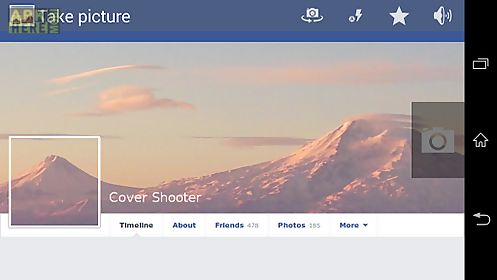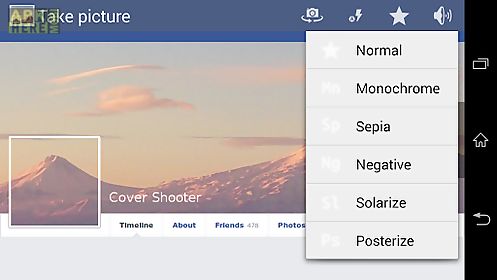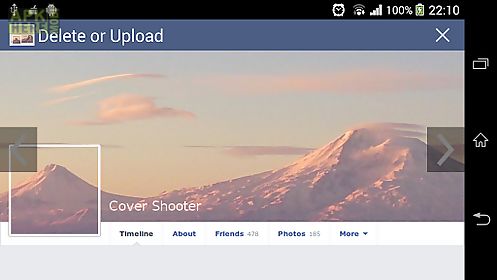 Cover camera for fb app for android description: Cover camera for fb is an innovative camera application that allows the users to instantly take cover and profile photos for their facebook timeline.
Users will be able to see how their pictures look like in their timeline while taking them!
Specifically made for the facebook timeline users this app enables them to have the cover photos and the profile pictures look as one image making it much more effective and pleasing to the eye.
One of the noticeable functions in the app is that users can instantly upload the pictures they take.
And also an album is created with the application name in the social network where the pictures are placed automatically once taking them.
V.
- 0.
X features0.
No watermark on cover photo!!
No ads!
- Simple lightweight user interface using android native elements.
- Compatibility with new facebook timeline layout.
- Higher quality photos- ability to use front facing camera.
- Huge range of supported devices including last generation super smartphones with full hd displays and super cameras such as sony xperia z zl htc one samsung galaxy s4- low end devices with low resolution displays and or low memory support- new core logic for optimizing layout match on almost all devices- color effects - flashlight auto on off 10.
Native share feature1- ability to mute shutter and focusing sound 1- continuous autofocus 1- focusing areas set to profile picture and cover picture (lower priority) rectangles 1- ability to use camera specific button if available 1- detailed instructionsin future versions.
- Zoom with volume keys and touch buttons- ability to use volume keys as shutter key- ability to use proximity sensor as shutter key- scene modes- more...
Depends on device and or android version this support is added in android - 2 jelly bean but not supported in some countries because of law restrictions.

Related Apps to Cover camera for fb