Country s. - guitar bass banjo for Android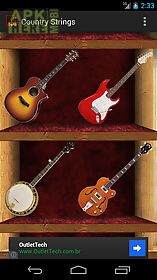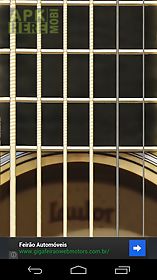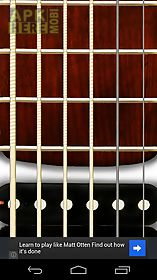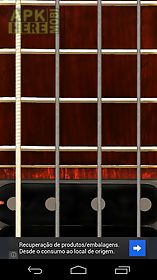 Country s. - guitar bass banjo app for android description: With countrystrings you can play some of the most important instruments in country music!
You can make chords and tabs on the go like the real instrument!
In this version play a 5 string banjo an acoustic guitar an eletric guitar a banjo and bass!
Banjos are plucked or strummed stringed instruments whose distinctive tones stem from the strings being supported by a bridge that rests on a tightly stretched skin membrane.
Bass is a stringed instrument which provides a rhythmic bottom for the melody line.
Basses come in all shapes and sizes including the one string washtub bass found in jug bands the four string acoustic standup (or bull fiddle ) favored by bluegrass and rockabilly bands and the electric four and five strings used in most contemporary country.
The guitar had evolved in europe by 1800 from a lute like instrument with paired strings into its present form with six single strings.
It was refined in america into two major styles: the flat top perfected by 1850 by c.
F.
Martin of nazareth pennsylvania and the arched top (with a top carved in the manner of a violin) invented by orville gibson of kalamazoo michigan in the 1890s.
Any questions or suggestions please visit our facebook page: https: kappsincor visit our website: kaffka.
Kappsthank you!

Related Apps to Country s. - guitar bass banjo