Contacts dialer for Android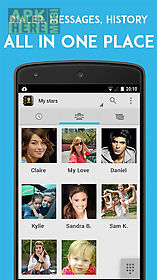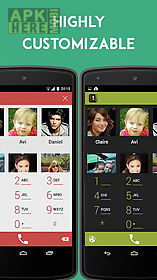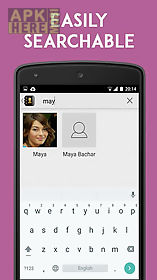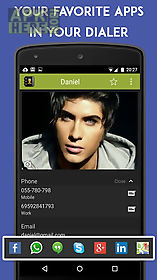 Contacts dialer app for android description: Easiest simplest and fastest way to connect with your friends.
With contacts dialer you can contact your friends with whatsapp google hangout.
Free calls and text messages send sms email and make call all under same roof and of course...
Beautiful contacts design!
Features: lot of backgrounds and theme!
Sync pictures from whatsapp!!
Auto sync contacts pictures from phone!!
Call log and messages list quick call press hold a contact 39 s picture to call from your main contacts screen grid contacts view big medium and small picture.
(On the menu) smart contacts prioritization by frequency or sort by a z recent.
Whatsapp google talk email and sms integrated in your contacts.
Beautiful dial pad to call and to add contacts.
T9 dialer smart search by names and numbers.
Search by names numbers emails.
More customization: you can now choose between round square pictures in the main contacts view.
Pro more customization: default contact image will be colorful.
(It is determined by the name phone number etc).
Prothanks for dana fridman danafridman.
Me user experience desiger.

Related Apps to Contacts dialer