Concise white emoji keyboard for Android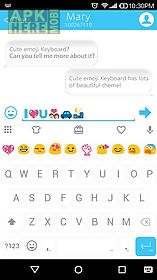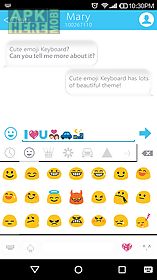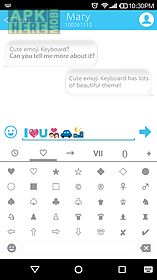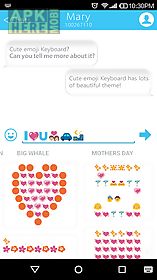 Concise white emoji keyboard app for android description: Concise white skin for a free popular emoji art gif symbol stickers and smiley keyboard.
Please download emoji keyboard from : emoji keyboard cute emoticons firstly.
Emoji keyboard is a free smart and colorful emoji keyboard for android that help you to fast input over 3000 emoji emoticons smiley sticker and text face conveniently everywhere including message text email and chat with social app etc.
It s the best emoji keyboard for android with over 100 beautiful themes smart gesture type and auto correct highly customization with color layout font and over 55 languages support.
Highlights ofemoji keyboard over 3000 emoji emoticons fast input emoji in message text email note and chat with social apps smart emoji prediction to match emoji for your words text face including ( ) ( ) fast smart input top row number input gesture typing with dynamic floating preview auto correct and smart next word suggestion over 30 dictionaries for different languages beautiful themes over 100 beautiful themes continue to increase highly customization resize and split layout as you wish customizable key press sound customizable keyboard color font and wallpaper other advanced features copy cut paste and arrow key clipboard for fast copy and paste to useemoji keyboard with skin keyboard.
Youremoji keyboard need to be updated to version - 0 or laterjoin our facebook: https: kkemojikeyboardfollow us on twitter: https: kkemojikeyboardfor more information please refer to our faq: https: want to help in our localization efforts and please contact with kkemojiandroid.
Thanks!

Related Apps to Concise white emoji keyboard