Compass & weather for Android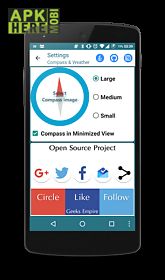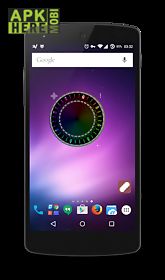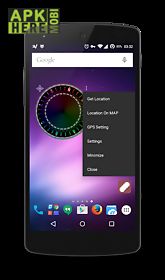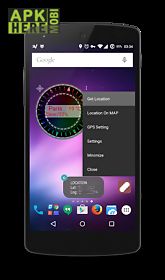 Compass & weather app for android description: Features: compass for android wear smartwatch azimuth pitch roll xyz day mod night mod location coordinates + current city + weather condition info(menu: get location) get exact location on map (menu: location on map) create shortcut of app on home screen floating view mini compass (compass in minimized view) resize compass view custom compass image (select your compass image long press to remove it)if you open compasshd+ at night it will show you the night mod (also for day mod)then if you want to see another mod you can open it through menu.
Azimuth: 0 north azimuth: 180 south best result for compass is when device be in flat state: pitch 0 roll 0note: longpress on compass view to pause sensors.
Then you can check carefully xyz click on each item to search.
There is an item to resume gathering data from sensors.
First compass for smallapp+ custom changeable mini view floating shortcuts widgets link bookmark https: play.
Store apps details? Id net.
Geekstools.
Floatshort.
Pro compass weather xda project forum.
Xda xperia z1 themes apps sony xperia 4 2 compasshd t2863982 geeks empire alpha community https: plus.
B 102367938646596380651 communities 116050227274563374363 smapex4sopr small apps extension for sony products please write your opinions to improve available features or to add new feature.

Related Apps to Compass & weather