Colors keyboard for Android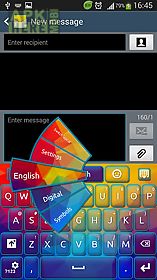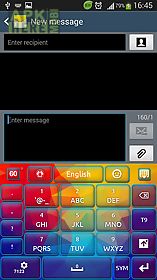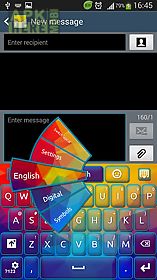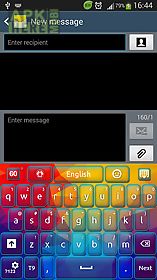 Colors keyboard app for android description: Color your universe with this magical colors keyboard theme.
Bring warmth and energy everywhere you go by choosing this awesome colors keyboard.
This app is compatible with various keyboards after you download our theme press the 39 open 39 button and after that 39 apply 39 and follow instructions.
To use the custom font included press long 39 ? 123 39 key go to 39 advanced settings 39 select 39 font settings 39 then 39 scan fonts 39 and select font that has colors keyboard on it.
For more details see the last screenshot presentation video.
If you have any issues bugs or errors please contact us at bestthemes11.
Please rate and or send us your thoughts in the comment section.
The theme is high definition and tablet friendly.
This is a premium yet free app made possible by the use of ads and your support.
Thank you for using best themes!
Please rate us your keyboard will match your positive and friendly nature and texting will be so fun and easy.
Accessorize your gadget with a blast of amazing colours that will make you smile.
Your texts will be funnier and stylish and your friends will notice that for sure.
Have fun every day with this delightful keyboard theme.
Flood your keyboard with joy with this new colors keyboard theme for your phone!
Enjoy the colors of nature and forget about the winter!

Related Apps to Colors keyboard