Color touch for Android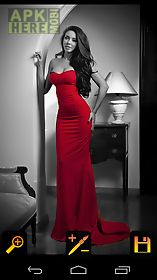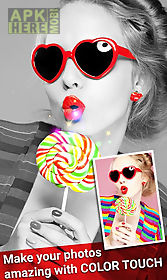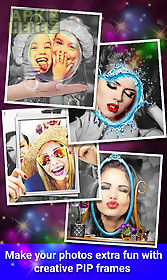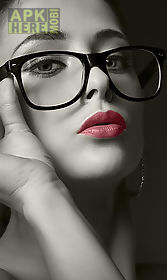 Color touch app for android description: Color touch adds color to your photos with color touch effects photo editor color splash effect photo color filters color picture in picture.
Color touch is the best way to pop your photos with colors.
Color touch effects select any photo you want to edit and the photo is turned into black white photo.
Selective color your photo by touching the areas you want to turn colored.
Color touch comes with advanced photo editor where you can zoom in and zoom out photos and change brush size to increase touch area to color photo.
Undo redo helps you to color photos better.
Color splash effect splash colors on photos with color splash.
Color splash lets you select any color and splash the color to replace an existing color with selected color.
Don 39 t like a photo background? Replace photo background with color you like using color splash.
Color filter using live camera filters change the colors in your photos.
Include are huge range of camera color filters to make photos amazing.
Color filters for photos is the best way to color your pictures.
Color photo in photo picture in picture color effects turn any photo into amazing art photo.
We include both regular photo and art sketch like effect in a single photo with color pip.
Create amazing artistic photos with color touch with wide range of photo editor options.

Related Apps to Color touch