Cloudskipper music player for Android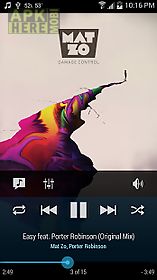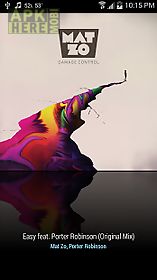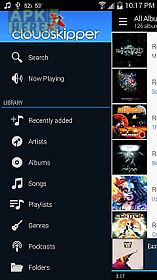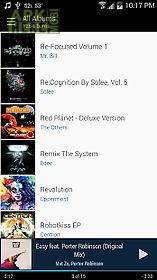 Cloudskipper music player app for android description: our classic music player gets a facelift along with new features all for free!
Cloudskipper - 0 is designed for android - 0.
3 later.
Earlier devices should still be able to use the old version all free ad free ( ) permission info: full details coming soon camera: to use the led camera lightknown issues: lots this is a work in progress anything else? Got ideas? Please tell us: hi cloud.
Tv we respond to everyone!
Cloudskipper music playerlibrary features swipe based navigation create and edit playlists delete tracks albums etc.
Persistent mini player intuitive uiaudio player new notification player (safe to use with no promo spam!
) New audio ducking new thumb happy ui controls fade out when not in use eq click for on off long press to open play prev next long press for rwd ffwd loop shuffle playback scrubber large album artworklock screen playback controls camera led flashlight on screen volume mute silent vibrate toggle playlist count album artwork track name and artist play pause rewind fast forwardwidgets 1x1 2x1 4x1 4x2 4x4about uswere mike and radley a couple of music fans who build android apps for a living.
We wanted to build the most fun efficient hassle free music player we could imagine.

Related Apps to Cloudskipper music player