Cleanup messy room for Android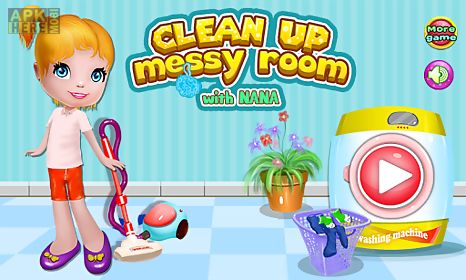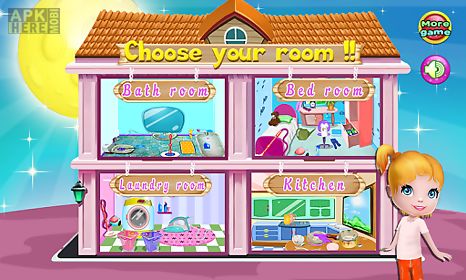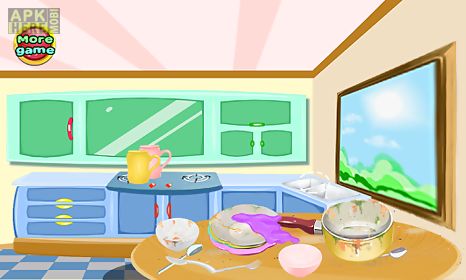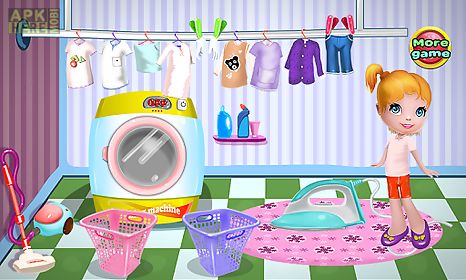 Cleanup messy room game for android description: Hi do help your mother when she cleans the house? You are a hard working kid who always bring order and cleanliness in his room? Do you collect toys after playing with them? You like to live in a clean and beautiful house? If the answer to all questions is yes then you 39 re baby that we need today.
Sure you want to help us and therefore we will help you with everything you need.
Please be very careful how you clean the four places namely kitchen bedroom living room and bathroom where is thewashing machine.
It is a lot of work but you have to give all you can and finally you will be able to prove to everyone that you are a hard working kid and a very good friend.
Follow all instructions of this kids game.
Good luck!
1) first you must sort the laundry 2) wash the clothes add detergent and then wait a few minutes 3) lay on the wire the clothes and wait until it dries 4) now you have to iron clothes and then put them in the closet 5) you must clean the bathroom 6) wash the tub and the sink 7) disinfect all 8) in the bedroom you must gather the laundry 9) clean the floor 10) wash the window 11) remove dust 12) collect trash and clean the walls 13) order all things 14) the hardest part is in the kitchen you need to wash dishes clean the window to collect trash and wash the tiles.
Choose the right detergents 15) the house is very clean you did a great job.
Your mother will be happy when she will see what you did you are a very industrious child.
Thank you for your help you are a good friend and please come back daily to help us through this game for girls.
Have fun!

Related Apps to Cleanup messy room