Cleaning castle for kids for Android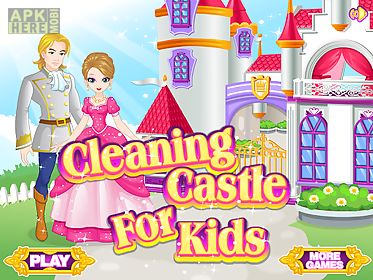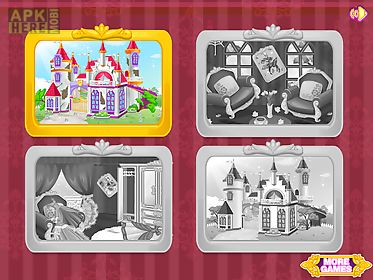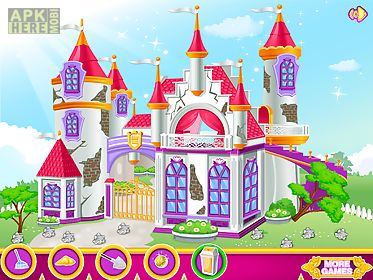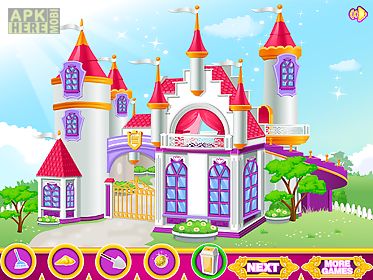 Cleaning castle for kids game for android description: Hi in the stories that we read we can see the beautiful lives of princes and princesses.
In each story there was a beautiful princess who falls in love with good prince and they marry and live in a very big palace.
Every palace has many people working for everything to be perfect.
In this game for girls you will meet a princess who needs help to make cleaning.
Today she gave freely to all who deal with cleaning and she and her prince must fend for themselves.
The palace is huge and they can not handle alone.
Do you want to help them through this game for girls? Do you want to be their friend and help them through this kids game? If you want to prove to everyone that you are a hard working kid today you have this opportunity.
Definitely you will lead to finish the mission.
Please follow all instructions of the game.
Good luck!
The game has four stages in the first step you will have to repair the castle the walls are old and please be careful you have to paint fixed front door fix the stairs you have to broom in front of the castle collect all the garbage now you have to do cleaning wash the floor place the furniture strange garbage wash windows arrange paintings gather all things now you have to sit all the dresses in the closet princess will be very happy when she will see how beautiful you arranged everything you did a great job you are a great friend.
Thank you for everything you did for us please come back daily to help us through this game for girls.
Have fun!

Related Apps to Cleaning castle for kids