Clashbot online statistics for Android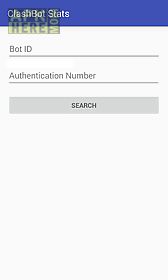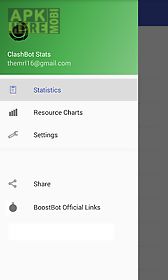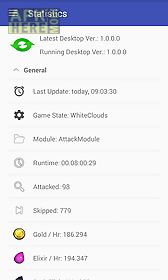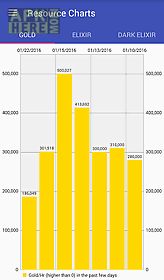 Clashbot online statistics app for android description: With the prior approval of boostbot 39 s administrators this app was published to allow viewing statistics obtained through clashbot online statistics desktop application (clashbotstatistics c ).
Using your bot user id and the number of authentication randomly generated by desktop application you can query your general statistics from clashbot c : last upload (date hour format) game state active module bot runtime attacks skips resources (gold elixir and dark elixir per hour) upgrades (wall and buildings) besides that this app will allow you to check your resources (gold elixir dark elixir) and your trophies at: start resources current resources last attack resources total attack resources.
You can also view statistics of your bot in three different periods: weekly 7 days biweekly 14 days monthly 31 days.
You will be able to see the performance of your bot in the past few days by three different charts (gold elixir and dark elixir) once our database will store your information at every upload.
Your preferences will automatically saved and your user authentication id as well.
This app does not collect any other info from your bot or your account which makes this app very safe and easy to use.
For additional info please visit the boostbot official forum or take a look at the video tutorial screenshots.

Related Apps to Clashbot online statistics