Claro copa centenario for Android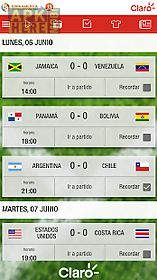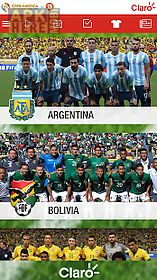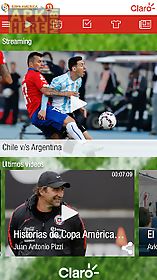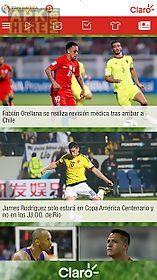 Claro copa centenario app for android description: la app claro copa centenario est dise ada para vivir el mayor evento deportivo de nuestro continente como nunca antes lo has vivido.
En ella podr s disfrutar gratis de los partidos a trav s de la se al de streaming de c13 e interactuar en tiempo real a trav s de encuestas trivias y predicciones.
Todo esto sumado a informaci n estad sticas y novedades en tiempo real.
Inf rmate participa interact a y disfruta de la copa am rica centenario como se merecen los grandes eventos deportivos.
Se recomienda tener buena conexi n wifi o 3g.
Claro centennial cup app is designed to live the biggest sporting event of our continent as never before have lived.
Here you can enjoy free games via streaming signal c13 and interact in real time through surveys quizzes and predictions.
All this combined with information statistics and news in real time.
Find out participate interact and enjoy the copa america centenario as major sporting events deserve.
It is recommended to have good wifi or 3g.

Related Apps to Claro copa centenario