Ck ffxiv companion for Android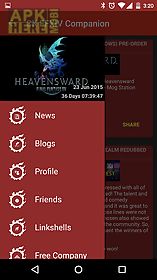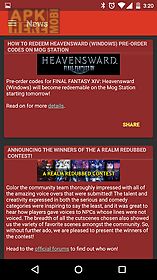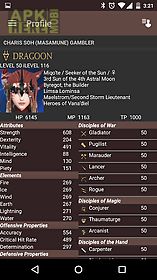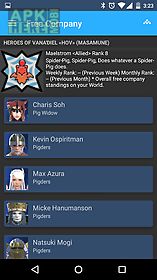 Ck ffxiv companion app for android description: display news.
Display player 39 s profile information.
Support adding a list of friends and view their profiles.
Support adding a list of linkshells and view their members profiles.
Display free company information.
Display crafting recipes.
Crafted items stats are now available.
Display logging and mining information.
Display items.
Compare items manual tracking of atmas.
Manual tracking of soulglaze.
If encountered any issues please either drop me an email or post on either facebook or google+ page i will check on them.
If encountered any crashes please submit to google and it will really help if you could write a small note on how you encounter the crash.
Thanks!
Permission explained: modify or delete the contents of your usb storage: for caching web images.
Full network access: for accessing online contents.
View network connections: for checking internet availability before using it.
Read the contents of your usb storage: for reading cached web images.
Google play billing service: for ads removal upgrade.
Follow ckroid at google+: https: plus.
112478192018703261009like ckroid at facebook: https: ckroidfinal fantasy xiv 2010 2013 square enix co.
Ltd.
Final fantasy is a registered trademark of square enix holdings co.
Ltd.
All material used under license.

Related Apps to Ck ffxiv companion