City zoo animals rescue truck for Android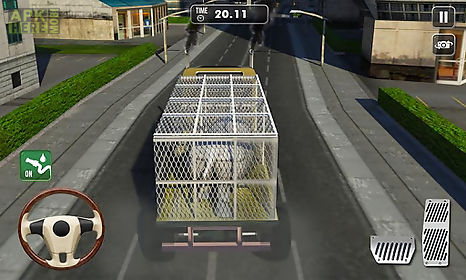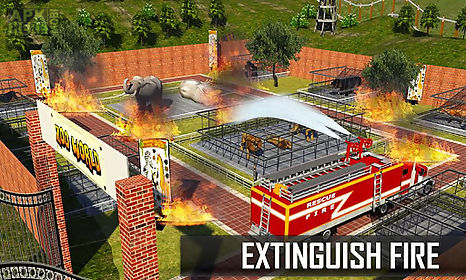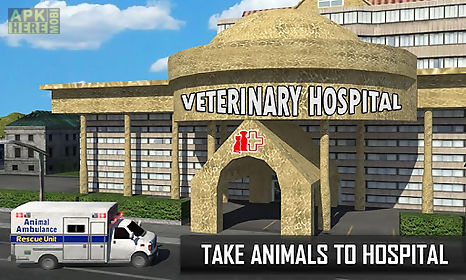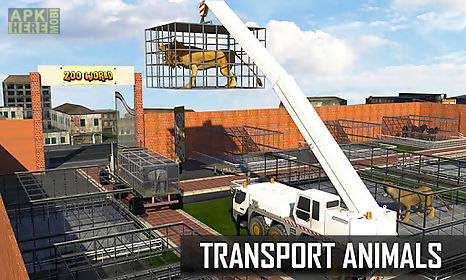 City zoo animals rescue truck game for android description: Rescue wild animals caught in city zoo as fire truck driver.
Transport wildlife beasts to hospital in ambulance and drive transporter trailer on up hill climb roads in city zoo animals rescue truck.
Become a brave firefighter and save african animals from flames in transport truck simulator.
The city zoo is on fire and wildlife creatures are caught inside.
Be a daredevil fireman and save beasts from flames by loading them on cargo truck.
Drive your fire truck to wild zoo on hill side offroad environment and put out burning flames in time.
Drive rescue ambulance to transport wounded animals to city hospital.
Use transport truck to carry dangerous creatures to animal shelter as fire fighter driver.
It s a matter of life and death for wild beings so showoff extreme driving skills in ambulance simulator.
The zoo animals are in need of firetruck rescue so perform crazy stunts with your vehicle on up hill station roads.
You have played school bus driving and car transporter games now go on fire patrol to save wild animals.
This offroad driving simulator is a combination of ambulance firetruck and transporter truck games.
Become hero of animal world by completing truck transport missions in time.
Drive 18 wheeler camion and go on pet rescue adventure.
Load them on delivery truck and transport them across offroad terrain to animal hospital in fire rescue missions.
This grand transport truck game will have you shifting gears on hill climb curvy roads.
City zoo animals rescue truck features: 10 challenging transporter simulator missionsfire fighter truck driving and ambulance missionsopen world offroad hill climb environmentimmersive 3d graphics and realistic soundsintuitive controls for driving and controlling beastsdownload city zoo animals rescue truck now and go on firefighter missions as fearless fireman driver.

Related Apps to City zoo animals rescue truck