Christmas tree for go sms pro for Android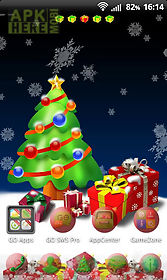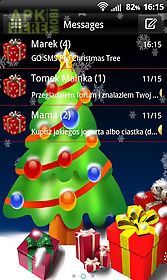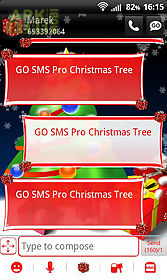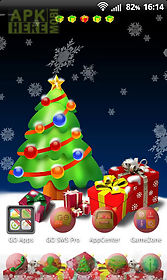 Christmas tree for go sms pro app for android description: Christmas time when all people share gifts and pleasantries.
Time when most people can forgive evil deeds and everyone are good and nice.
Do you like christmas? If yes this theme will be ideal gift for your smarthpone.
Beautiful christmas tree decorated with baubles and serpentines and also with colorful lights.
There 39 re even a small gifts under tree.
Would you like to see what 39 s inside? You don 39 t have to wait till christmas day to feel it 39 s spirit.
All those positive emotions feelings.
It 39 s time like no other in the yera when we all are a great family and everyone wants to share happiness with the others.
So start preparing for xmas event today.
Just install this free sms theme and decorate your phone.
Let these fantastic colors will put your phone in a holiday mood.
Beautiful green christmas tree with wonderfully coloredballs and amazing golden star on top of this will help you.
Support pack of themes : if you need help with our theme please contact with us on email: packofthemes our support works only in the english language.
Please contact us in this language because we will solve your problem easier.

Related Apps to Christmas tree for go sms pro