Change face to animal for Android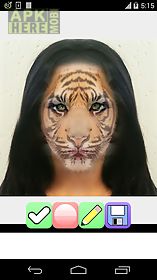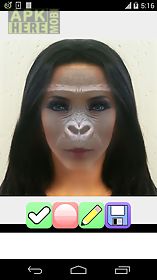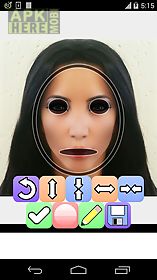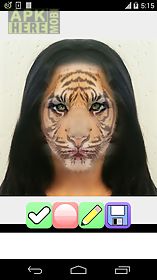 Change face to animal app for android description: Combining face with blended animal faces.
Change your face into a wild animal in wonderful pictures.
Adjust your animal face with resize rotate and transparency level.
Change your photo or take camera shoot in order to make animal face.
Did you imagine how you will look as a tiger or monkey ? Want to prank your friend with picture with monkey face ? Share the result with your friend.
Boyfriend.
Girlfriend.
Boss.
Teacher or even your grandmother and grandfather.
Change yourself to a werewolf.
Wonderful animal morphing application.
Features: select picture from gallery.
Take a selfie with your camera.
Great as a game.
Full use for free.
Easy to use.
Kids can have fun with that.
Great for kids and adults.
Tiger monkey cat lion wolf.
Pets and wild animals.
Save the result to gallery.
Zoom option.

Related Apps to Change face to animal