Celebrity dentist for Android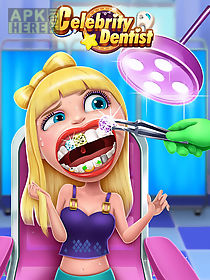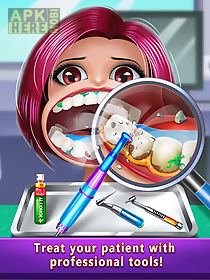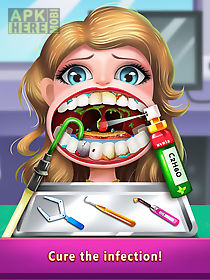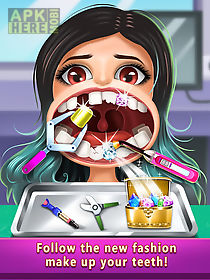 Celebrity dentist game for android description: attention!!
New pop stars added katy perry has found that fame brings lots of cavities!
Help her get that pretty smile back!
Kanye west is a daddy now!
Keep his teeth pearly white for all those family photos!
Pop stars go to the dentist too!
There are so many fans that want pictures of your favorite stars...
Help them all get shiny sparkling teeth so they can show off their famous smile for all their fans!
Take care of the coolest pop stars!
Justin bieber psy taylor swift nicki minaj and more!
The fun includes: tooth decay!
Yank those ugly teeth!
Bad breath!
Pew!
Spray away the bad breath!
Shine up their teeth with a toothbrush!
Crazy tools to get rid of cavities!
Add some sparkling grillz!
Fun trinkets for their braces!
Tons of fun games inside!
Get it today!
!
Wanna have more fun? Having problems or suggestions? We would love to hear from you!
You can find us on facebook at https: bearhugmediaprincessgamesor on twitter at https: bear hug mediafor more information about bear hug media please visit for more information about celebrity dentist please visit celebrity dentistplease note: this app lets you purchase digital content using actual money.
On kindle fire you can configure parental controls from the device settings menu and then selecting parental controls.
On android devices you can configure in app purchasing parental controls from the settings menu within the amazon appstore.

Related Apps to Celebrity dentist